3M Fasara™ Gradation Patterns
Transition between clarity and privacy with gradation patters from Fasara
The Subtlety of Gradations
These 3M Fasara films transition from fully opaque white to clethe width of the material. This dynamic effect is achieved by a varying density of pixels in the pattern. Gradations are perfect for areas where you need high levels of light but also wish to have privacy. Some patterns can be combined together to create unique visual effects.
Discover Two New Fasara patterns Venetian and Robe
The white bands of Venetian expand in size gradually. By combining the wider band side of Venetian, with the narrower band side of Robe, it creates a continuous design of bands of varying widths. The overall effect can be used to emulate the look of venetian blinds.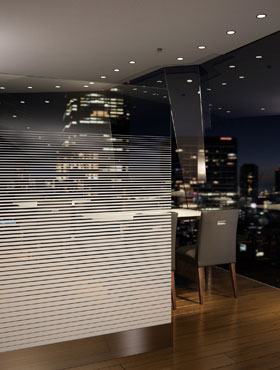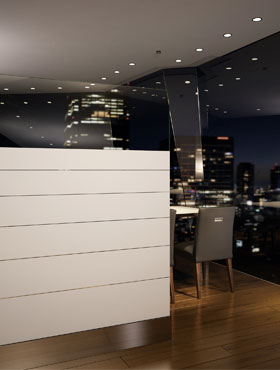 Venetian Robe
---
View our Gradation Options: